Mail Studio
Application for designing beautiful responsive emails that work everywhere.
1.6.0 ·
Release Notes →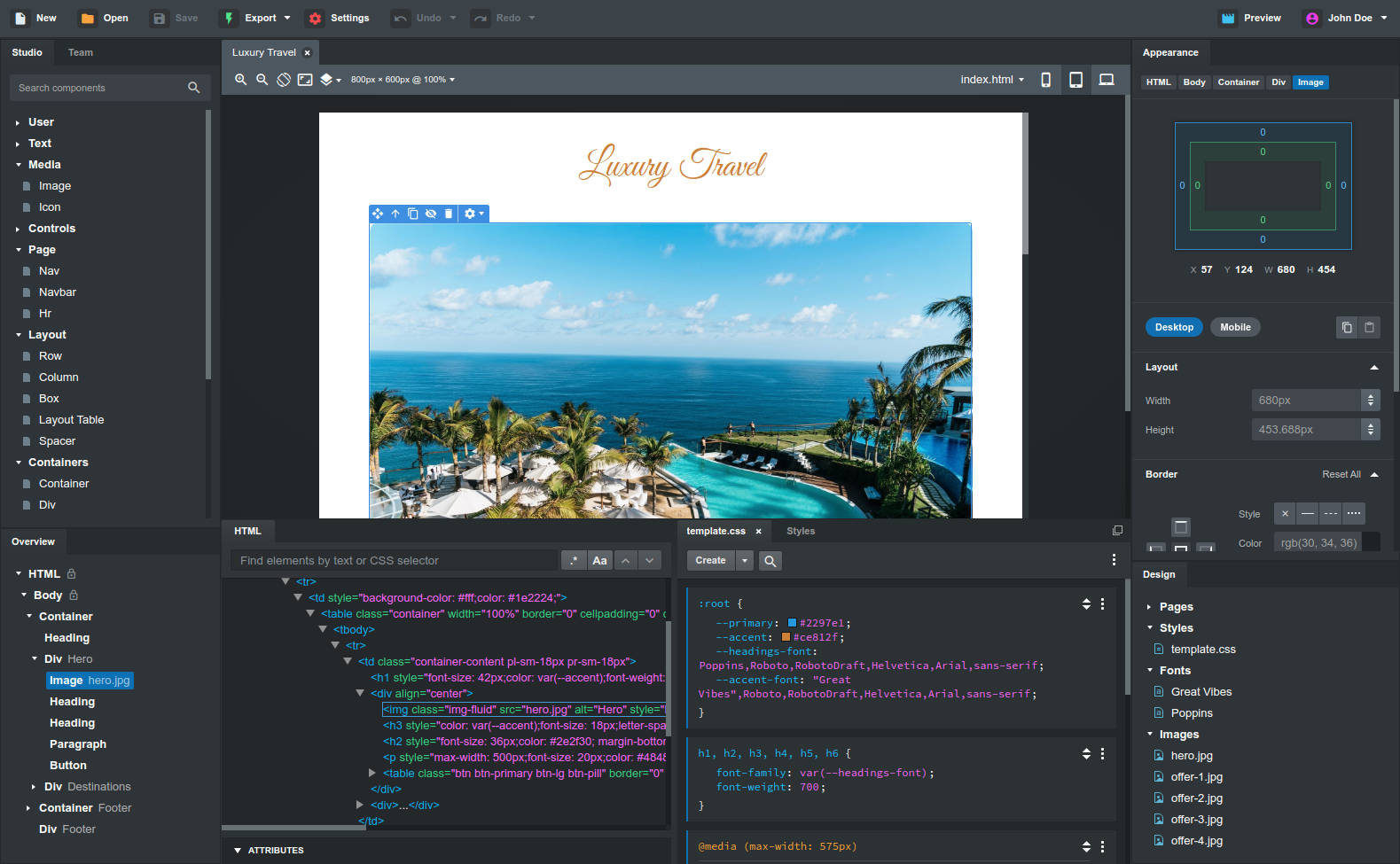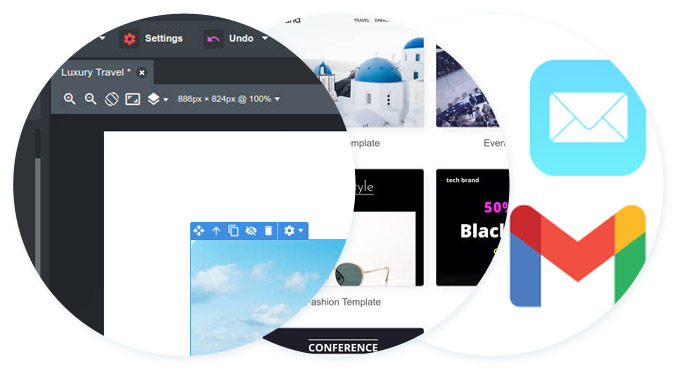 What is it?
Mail Studio is a desktop application for creating responsive emails that look great everywhere. It combines visual and code editing elegantly, and is suitable for both designers and developers. It runs on Windows, macOS and Linux.
Designs are exported as standard HTML and can be imported in your email marketing platform of choice.
See Features »
What can it do?
You can think of Mail Studio as your email IDE. It comes with a large collection of responsive components and templates, visual design tools, powerful CSS and SASS editing, collaboration features and much more.
You can use it to design newsletters, drip campaigns and other kinds of marketing or transactional emails.
See it in Action »